YOUR PARTNER IN PUBLISHING

STAR HOUSE PUBLISHING INC.
Have you always dreamed of writing a book and sharing your story? What is holding you back? Perhaps you have not moved forward because you don't know what to do or who to trust. By choosing to partner with us, we can help you make your dream a publishing reality. As a published author, you will be sharing your imagination, life lessons, poetry, recipes and strategies for success. Your voice is your gift to the world. It will inspire, inform, motivate, entertain, teach and emotionally move people to action.
SHP is an author focused company providing a collaborative space for you to share your story. The process of publishing with SHP is comprehensive and poised to create a positive and successful experience with you in mind. It's all about your unique expression. Whether you are writing a self-help, autobiography, business, cookbook, romance, science fiction, thriller or poetry book, our focus is to help you transform your thoughts into published work that you can be proud of. By choosing SHP, you will be working with a true publishing partner dedicated to getting your unique expression out into the world. Publishing with us means being a part of our Author Community and developing a long-term relationship for your continuous publishing success!
We take the stress out of your publishing experience and have everything you need to turn your publishing dreams into reality!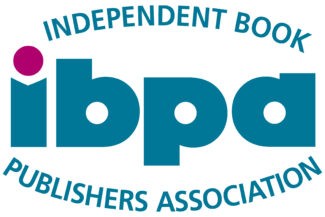 SHP was born with the vision and passion of Carol Starr Taylor. She's been there where you are. She understands the challenges you are facing. Carol handpicks her team who all have expertise in their respective professions so that you, the author, will have a cohesive, authentic, professional and stress-free experience as you become a part of our author community.
To us, your book is more than just chasing the bestseller status. It's about you, your voice and expanding your reach. We're here to help you connect to your readers with a high quality book and global distribution by making it possible through our fair and reasonable prices.
SHP is built on the foundation of integrity, trust, quality, reliability and service. Carol Starr Taylor, founder and publisher is passionate about writing and publishing. With her career beginning in the publishing industry over 30 years ago, a writer since childhood, and a daughter of a published author, she had dreams of publishing her book one day. Years later, as a global community leader, she knew the time was right.
After four years of literally investigating countless companies and the services offered to find the right publisher, she found one, only to discover that it was an expensive and unsatisfactory experience. Carol went back to her roots and co-founded a highly successful publishing company that helped over 100 individual authors to become bestsellers with many becoming multiple bestsellers. Today, she continues the journey with Star House Publishing!
At Star House Publishing Inc., we believe that every author has their unique expression. You have something to say, life lessons to share and creativity you want to put out into the world. We want you to achieve your dreams and create the impact you desire through your storytelling. We know that it takes courage, commitment and your valuable time. We're here to assure you that we know what it takes to give life to your words and be a true partner for all your publishing needs. Our team will guide you through every single process of the publishing journey. Take the leap! Embrace your Power! Achieve your dreams by publishing with us today!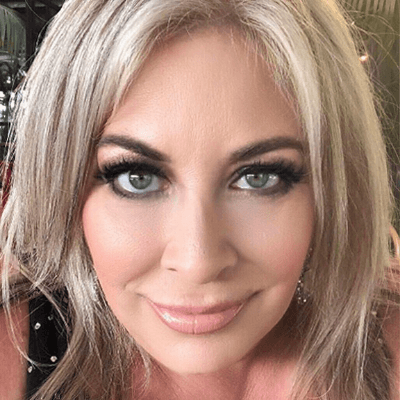 Founder and Publisher.
Carol Starr Taylor is the Founder and Publisher of Star House Publishing Inc., an International Bestselling Author, Certified Life Coach, Writing Coach, Inspirational Speaker, Business Consultant, NLP Master Practitioner, Timeline Therapy Practitioner, Hypnotherapist, Law of Attraction Coach Practitioner, EFT and the Founder of The SiSTARhood, Soulpreneur Lead From The Heart, The High Vibe Society and Glowgetterstar-Mind, Body, Soul, Beauty.
She is a two time recipient of the Brilliant Minded Women Award and recognized as one of the "Top 100 Women in Canada." Carol received her Honors Bachelor of Arts, with a specialty in Mass Communications. She has had numerous appearances over the years on Radio, TV, Podcasts and in articles.
At Star House Publishing Inc. she is actively building, supporting and empowering her author community by helping them achieve their dreams through publishing.
When she isn't working, Carol loves spending time giving back to her community and building up others who are thriving in their lives.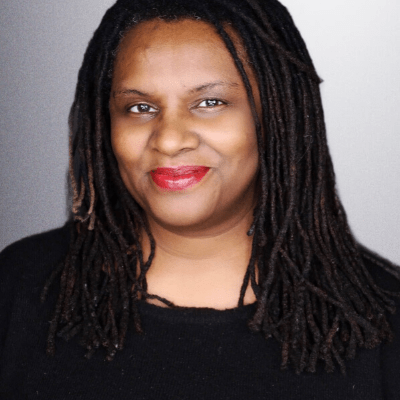 Senior Editor, Book Coach and Ghostwriter.
Akosua (Jackie) Brown brings a wealth of experience to Star House Publishing Inc. with 25 years in Traditional Publishing as well as being a literary agent, editor, ghostwriter and an award winning author. Her multi-talents in the industry have demonstrated her skill and success. Jackie loves and focuses on editing, coaching, and ghostwriting working with both Fiction and Non-Fiction. Jackie has written the best-selling children's book,
John A Macdonald: The Rascal Who Built Canada
. This book was nominated for the prestigious Silver Birch in 2006. This was the first of her Warts & All series about the Canadian prime ministers. Other books in the series were also nominated for various awards and all were reviewed in Quill & Quire, the Globe & Mail, the Sun (Toronto and Vancouver), plus numerous local newspapers. Her quarterly magazine for kids on the autism spectrum, Outfox Magazine, has been on the list of "best for kids and teens" every year since its inception in 2017
.
Locally, she supports writers through writing groups and has served as a board member of the Writers Community of Durham Region (WCDR).
Akosua is dedicated to having authors succeed and inspires them to have their work showcased in the most professional way.
Akosua lives with her four children, who range in age from 24 to 15, and is also mama to two dogs, two cats, and an annoying canary. She loves reading and writing and has two new books of her own coming out.
THE STAR HOUSE DIFFERENCE
Your Partner in Publishing!
Solo author books or compilation series… you decide!
At SHP, we are an author focused company because your voice matters! We are a hybrid publisher and the only company to offer alternative ways to make your voice heard. We appreciate that it is your voice and your vision and are dedicated to helping you move from dreaming to your publishing reality. This is a courageous decision in your journey. We are grateful and respect that each author we partner with has put their faith and trust in us.
Star House Publishing takes a collaborative approach and our team prides itself on providing individual attention, giving you a pleasurable publishing experience. For our solo author books it's not one size fits all. We do not have a cookie-cutter price list or template cover designs that your book and vision needs to fit into. Instead SHP takes each project individually and create a custom price based on your individual needs. Our compilation projects offer bundled professional services that provide high value.
Star House Publishing is your complete professional publishing solution. We focus on building long term relationships with our authors. Begin with us and be the star you are!
Your Words. Your Vision. Our Publishing!
Royalties
Star House Publishing Inc. pays out royalties quarterly as we have many distribution channels with different payout times and currencies. We send you a detailed report and account of all sales, in all distribution channels. The royalty schedule is outlined in our contract and will be explained and discussed in detail.
Book Ownership
With Star House Publishing, you have complete control and decide on the finished product. You have 100% ownership rights of your book. Our goal is the same as yours. Publish a quality book. As this is a collaborative approach to publishing, we are there to offer suggestions to you that will enhance the quality of your book. Ultimately, you have the final say.
Book Marketing
Star House Publishing will promote your book via all their social media channels and website. This begins with the cover reveal through to launch day and beyond. As we are a publishing house, we have other marking opportunities available to us through our extensive publishing network that would otherwise not be available to the author, that we can offer our authors.
Publishing Risks
As your partner in publishing, our goal is to help you publish and launch your book. We are with you every step of the way. If you require additional services through coaching and/or ghostwriting due to lack of time and other reasons, we have a qualified team that has your back. Once your book has been completed and is approved by you, there is no risk that you won't publish.
Distribution Channels
Distribution is available to all of our authors to over 70 online retailers including Barnes and Noble, Chapters/Indigo and Amazon, Walmart and Target. There are options available to you, if you want your book on the shelf at bookstores and libraries. These are specific programs that SHP has access to through their distribution network.
FREQUENTLY ASKED QUESTIONS
Dream, Write, Create, Publish!
Who takes care of the ISBN?
We do! We register your book in all the formats you would like. Each format requires distinctive ISBN registrations. When it's time to publish we ensure that you have a barcode for the back of your book as well.
Do I retain the rights of my work?
Yes, being a hybrid publisher, you do own and retain all the rights to your work.
Will SHP promote or distribute my book?
Yes, SHP will both promote and distribute your book.
Promotion: As publishers, your success is our success. SHP does not claim to be a public relations company nor a marketing agency and replace those professional services. We do have relationships with many different professionals and are happy to refer you to them, based on your requirements.
At SHP we are committed to doing our very best within our scope to promote you and your book. We promote your book on our website, all social media, and help you prior to and on launch day. In addition, we will discuss further promotional ideas and strategies as well. SHP will also present you with different options to market your book that only publishers have access to. This will be discussed with you individually.
Distribution is global to over 70 online retailers, including Barnes and Noble, Chapters/Indigo and Amazon. Additional resources are available for distribution and will be discussed individually.
Do I get additional writing coaching if I need it?
Yes, you certainly have access to additional coaching. Depending on the additional support you are seeking, we will match you with a specialist from our team to work with. Coaching sessions are bundled and included in the package when signing up to write in a compilation book. For solo authors, coaching sessions are available as well and can be discussed individually based on your requirements.
How much should I be budgeting for a solo book and what's included?
Always included are ISBN registration, uploading fees to the printer for production and global distribution to over 70 online retailers. As far as budget, there is no straight answer for this as everyone's book and requirements are completely unique. In our consultation, we will discuss what you are looking for, your vision and depending on what services you require, we will customize your quote based on your individual needs.
How much should I budget to write in a compilation?
Each compilation book that SHP launches may have different price points, package inclusions and requirements. For more information on our current offerings and requirements, please contact us and schedule a call.
THE SOULOLOGY CHRONICLES – GLOW
Publishing Opportunity- Launch in 2024
Glow up by sharing your story. Never written? Seasoned Author? Blogger? Boss Babe? Coach? Mentor? Sales?Podcaster? Leader? Glowgetter? RAISE THE BAR. We already know that there are power in numbers and that we are stronger together. This is the 14th compilation book that we are putting together. We know what works and what doesn't and have literally helped 100's of people publish. THIS IS THE COMPILATION FOR 2024. You and your story are inspiring! We each have value in our experiences and those golden nuggets need to be shared. IF you are your message, then you need to publish it, and publish it professionally. The quality of work is a reflection of you. IF you want to stand out from the crowd, you publish. Do something that most people talk about doing but never actually do it. What are you waiting for? People do business with those they like and resonate with. Regardless of what you do, you need to show your vulnerability. Being a published author and/or multiple published author, gives you credibility. You are posting on social media, but you're preaching to the same choir over and over again. How do you expand your network and opportunities? Writing in a compilation book gives you more opportunity to what I call "cross pollinate." You are getting to know your co-authors, some of whom are most likely outside of "your circle." Therefore, everyone's audience reads each other's. Whether you are a first time or seasoned author,
it's beneficial. To write in The Soulology Chronicles: GLOW Let's chat!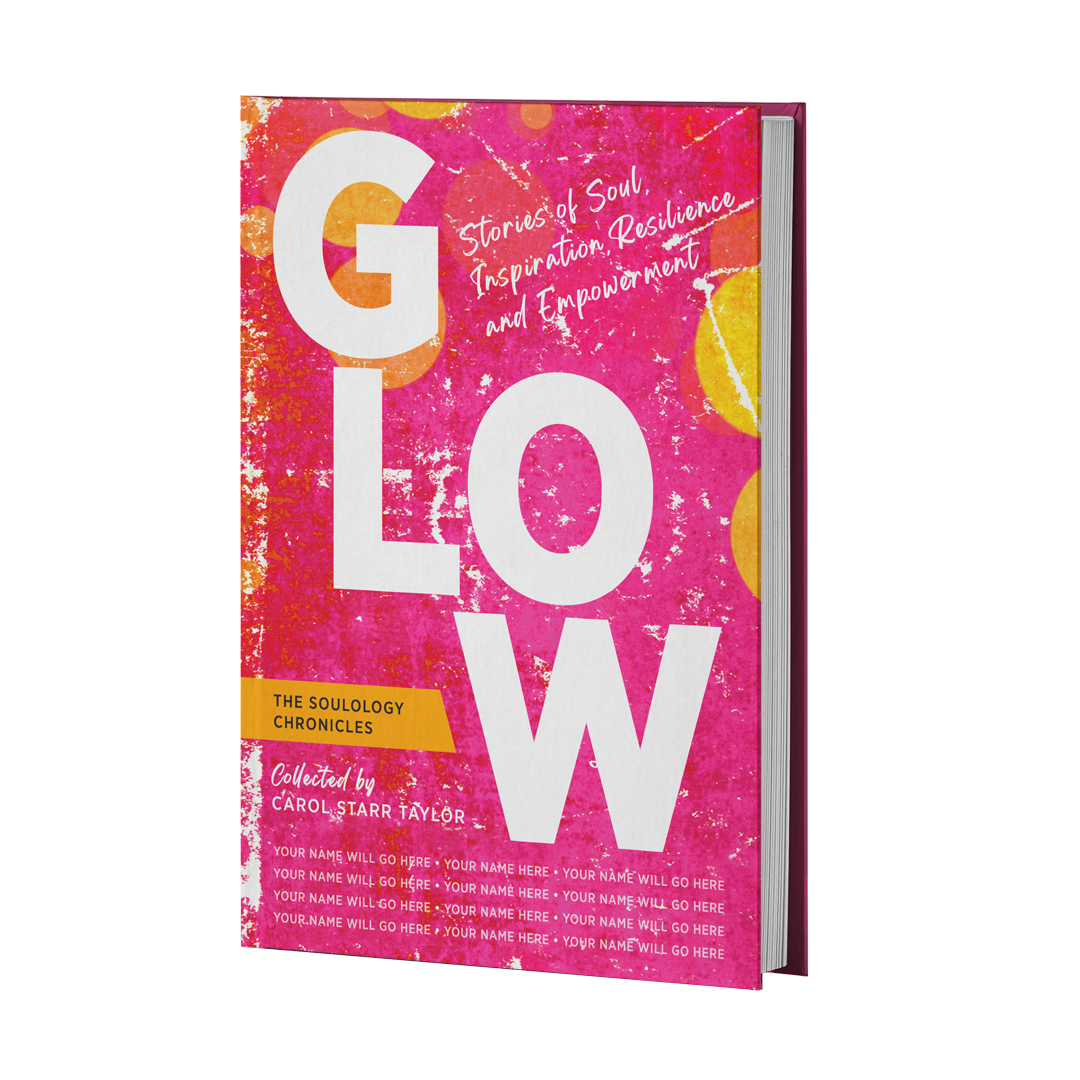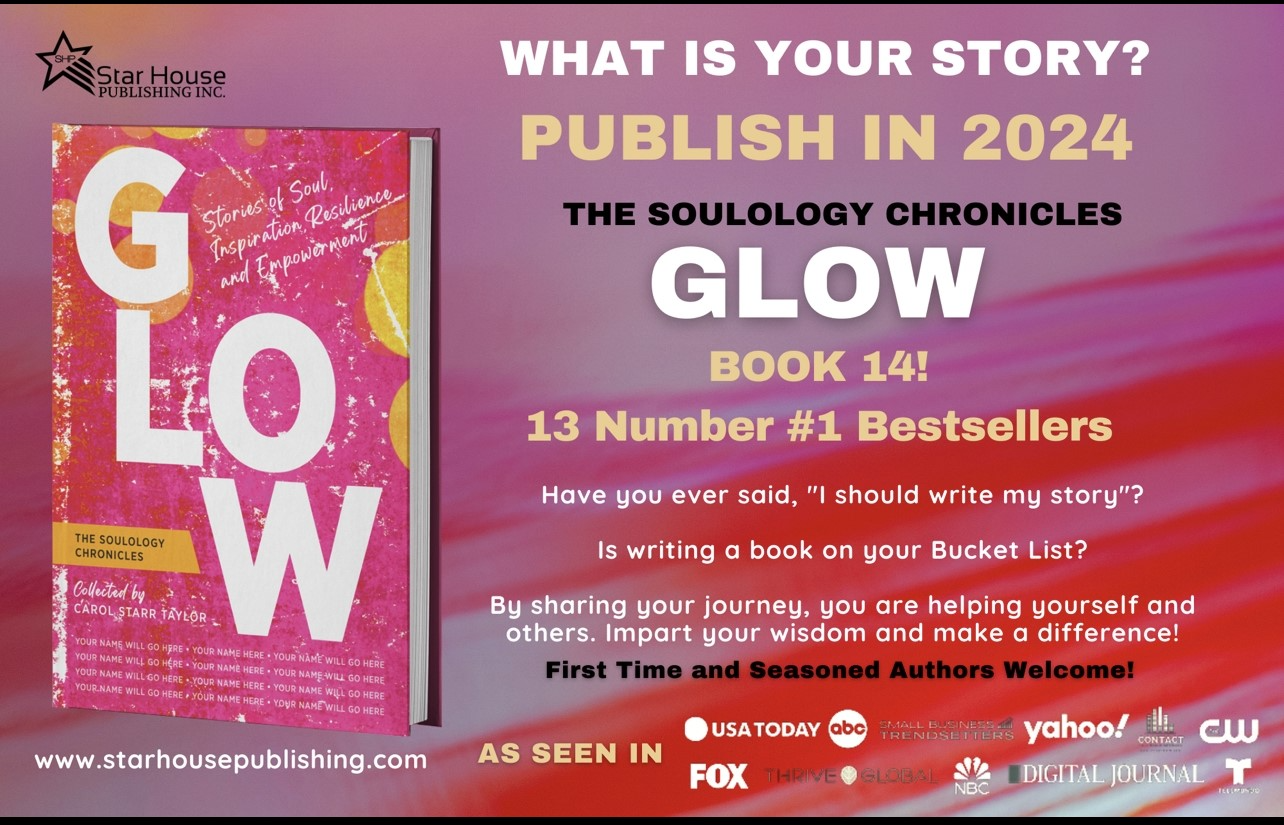 CUSTOM COMPILATION SERIES ARE ALSO AVAILABLE!
Do you have a compilation book idea?
Would like to publish with your friends, groups, book club, business, etc.
You can have access to all of our services and distribution channels as well as be published under our Star House Publishing label.
When you work with us to create a compilation, you will have access to the following services:
One-on-One Coaching
Professional Editing
Professional Typesetting
Professional Proofreading
Book with original cover art and interior design
Book available as hardcover, softcover and e-book
Full distribution
Print on Demand (POD) books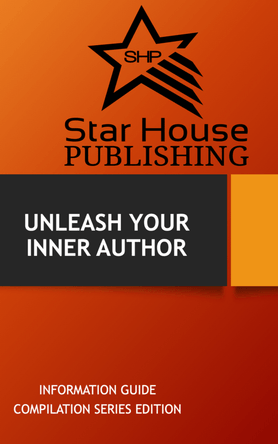 Unleash Your Inner Author!
Dr. Craig Beach, Open Mind Health
"I always toyed with the notion of possibly telling my story, but could never seem to find the time, bandwidth, or inspiration – that is, until I met Carol and her exceptional team at Star House Publishing. From our initial discovery call to conceptualize my story, through the not-as-painful-as-anticipated rounds of edits, to book release, Carol and her team stood out for their flexibility, passion, and expertise in both story telling and human psychology. I can't recommend Star House Publishing enough. THANK YOU!"
Heather Di Santo
"Working with Carol Starr Taylor on her Voices compilation book has been an incredible soul searching experience.
Deciding to sign up as a contributor did not come easy. What story would I tell? Why does anyone want to read something written by me?
Weeks of negative thoughts that swirled in my mind of not being good enough for the project were dispelled by Carol and became the reason why I knew I had to write a chapter.
Carol supports an author through the writing process. She empowered me to stand my ground, and tell my story in an authentic and powerful way. I look forward to sharing it with the world. "
Rona Sarita Ramjas
"When I signed up for The Soulology Chronicles, I did a brave thing, then an even more courageous act followed. Shortly after my first one-on-one session with Carol, I realized the ability to dig deep into myself was something I was incapable of doing. The opportunity to be published was a dream, but in the end, I walked away with a life-changing experience that surpassed my expectations.
Carol is an NLP Practitioner, a term I was unaware of before signing on with SHP. Our sessions opened a door into my past that was unpleasant but necessary for self-improvement. To think I almost gave up because I didn't know I could do the honest thing that writing requires. I trust Carol, and I trust her process."
Franca J. Navarra
"The moment I reached out to Carol I knew she would impact my life in a very significant way. Working with Carol was a life changing experience. She helped me to reach new heights with my writing ability as she encouraged me to get deep, raw and very authentic.
Carol is extremely professional and personable with a magnetic energy to her. I was able to connect and trust her quite easily, as she offered great coaching tips, knowledge, insight and value to me as an author.
Carol inspired, encouraged and supported me to use my story and voice to empower others. This is why I feel extremely blessed to have written my chapter in the book Soulology Chronicle Voices which she published.
She is one of the greatest coaches I have encountered and working along side her has been one of my greatest decisions yet. "
Karem Zafra-Vera - Conflict Resolution Specialist, Transformation Coach, Mindset & Alignment
"When I first spoke with Carol Starr Taylor about being part of the Soulology Chronicles Voices book, I felt that she had an inner peace about her. She brought my anxiousness about writing my chapter down to ease.
Carol's guidance and selective quietness allows the person to process. She is really good at what she does and brings out the best in people. Most importantly, she has a gift to see further than what the person is feeling and can even acknowledge about themselves. She believes in you.
I have grown and expanded myself both personally and professionally in this journey and so grateful for that.
Thank you Carol and Star House Publishing for this experience. I am excited for the future of the book and where it leads us."
Bri Dimit, M.A.Ed. Storytelling Musician and Speaker
"Carol has been a truly impactful guide through this process of writing. What a privilege to experience such a genuine, empowering, and strong support. Her presence makes sharing your story an absolute breeze and truly pulls out the best in you. Thank you Star House Publishing and Carol for all that you are!"
Marsha Terry
"I met Carol through a recommendation from a friend. From our first conversation I knew that I met the lady who would guide me on my journey of writing.
Carol is patient, asks the right questions and is very insightful. She most definitely gave me the courage that I needed to participate in this collaborative venture.
Thank you for the guidance and constructive feedback. This is just the beginning for me, but I truly look forward to a long future."
Cyndi B.
"Professional, ethical, supportive and patient. A complete positive experience from the start of my initial conversation with Carol.
Each member of her team takes a genuine interest. My network on social media has increased and I have met some incredibly talented women along the way.
I have gained new friends and contacts."
Claudine P.
"I was scared to write & get my feelings out. But what an exceptional experience this turned into.
Carol was an enormous support throughout the entire journey. I couldn't have done it without her.
Professional from beginning to book launch I loved every minute. You guys rock."
Lina F.
"I had a story that I wanted to share with the world, a story that I hoped would help and inspire others, but I didn't know where to start. The thought of writing and publishing a book on my own seemed daunting.
Their dynamic, compassionate and professional team guided me through the process and published my story in a book that ended up being a #1 International Bestseller. I am so happy to have found them and I will be back!"
Lisa M.
"While I still had doubt if this were possible for me to commit, the deciding factor was the compassion I felt after speaking with Carol to understand why she became a vehicle in helping other women tell their story.
This resonated with me as a sign that my name is supposed to appear on the cover of this publication and fulfill a dream deferred to become a first-time published author."
INTERNATIONAL BEST SELLERS
Prior to launching Star House Publishing Inc., Carol Starr Taylor was the co-founder of The Creative Publishing Group.
The entire team at CPG made it possible for countless authors to become International Best Sellers! Here are some of the featured titles that were international best sellers.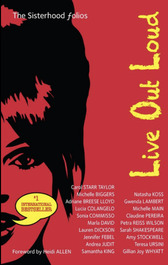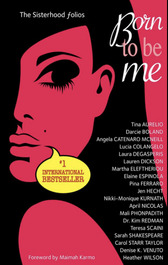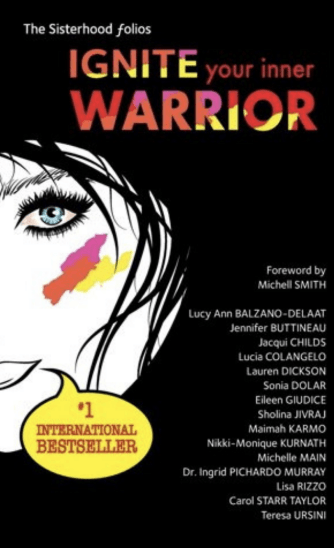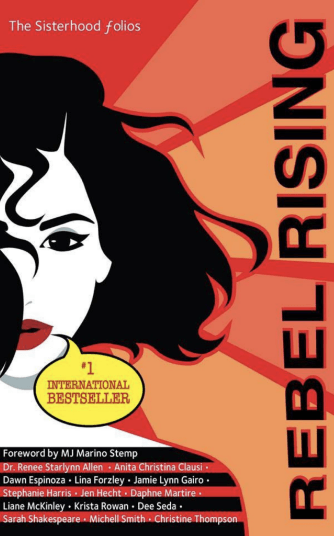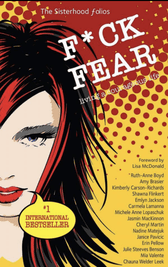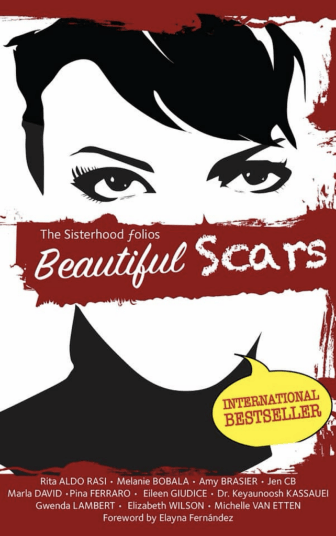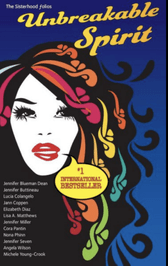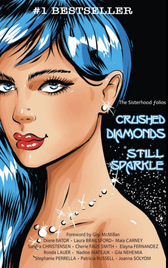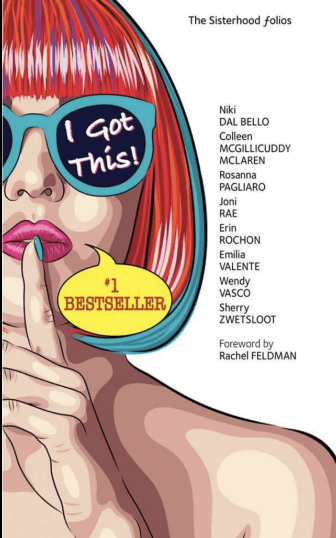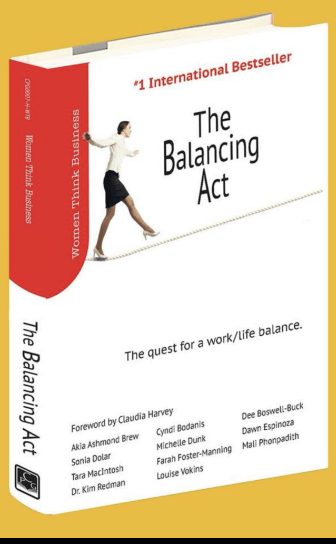 GET STARTED WITH STAR HOUSE PUBLISHING INC. !
Please complete our contact form with questions about publishing with us.
We will get in touch as soon as we can. We look forward to hearing from you!